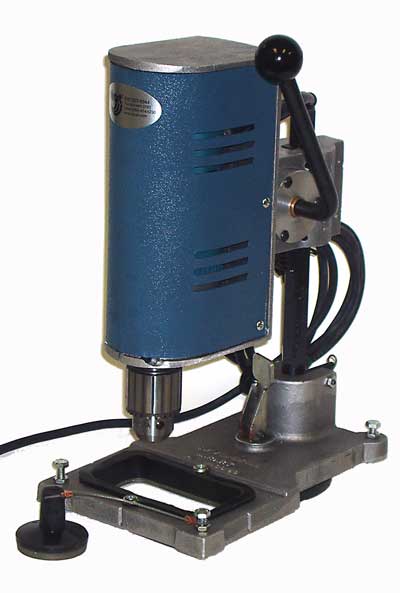 SDM4 Swivel Drill
The center of a 2x4 cut-out is marked in the base for easy and accurate alignment.
Suction cup holds machine firmly in place.
Built in diamond drill coolant retaining ring.
Machine head pivots right to drill 1st hole, then head pivots left to drill 2nd hole.
Rubber plug provided to prevent coolant leaks when drilling 2nd hole.
Gear drive and adjustable nylonwear pads make maintenance a snap.
1100 RPM Single Speed 6.5 AMP motor 120v AC.
Manufactured in Florida.