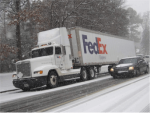 Back in the day when gas was $2.00 a gallon, it was easy to tell a customer that with a $1500 purchase, we'd be happy to pay for shipping.
Although this policy remains intact, we must be mindful this guideline may have exceptions. Our goal is to provide you with the best prices, highest quality and free shipping. If you place a monthly stock order for a wide variety of our glazing supply products, we are confident you will be pleased with our zero or close to zero shipping expenses.
Strong customer relationships matter and we will go to great lengths to maintain them. Thank you, we look forward to serving you.
For a quick stock check, please email or call us at 1-800-879-1800.